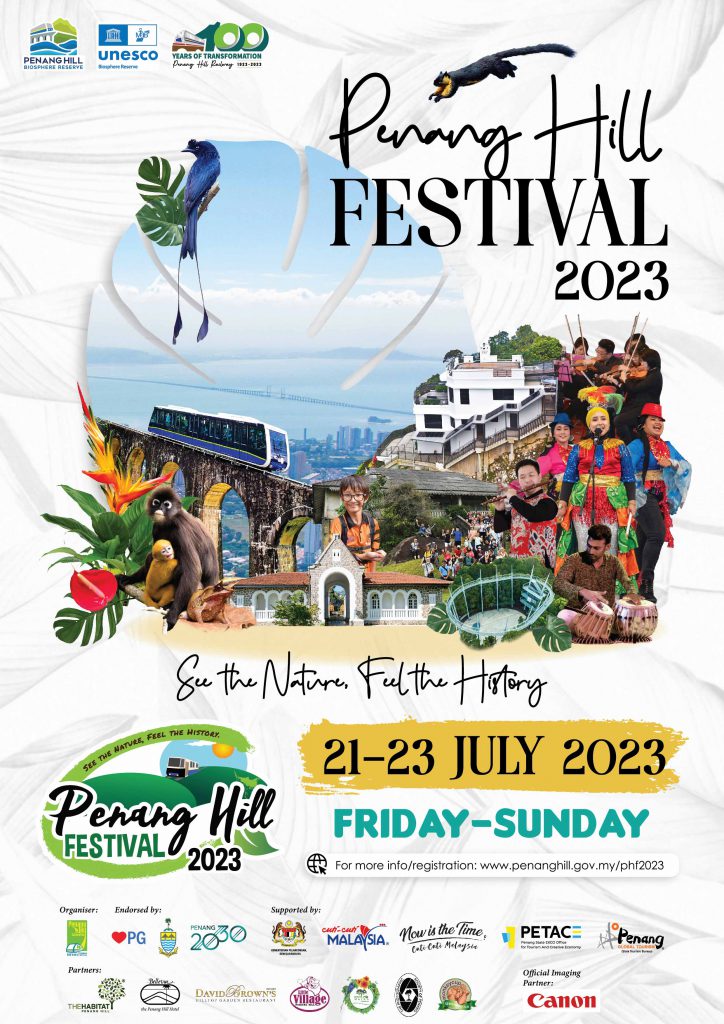 Penang Hill's iconic event – the Penang Hill Festival (PHF) – is back for its fourth edition from 21 – 23 July 2023! PHF2023 aims to promote and bring about greater awareness of Penang Hill's nature, history and cultural heritage. What's more, this is the memorable year in which we are celebrating the 100th anniversary of the Penang Hill Railway.

We promise a myriad of fun-filled yet educational programmes ranging from insightful talks and interesting walks to hands-on workshops and informative exhibitions. PHF's signature event, "Music on the Hill – East meets West", will also return on 23 July 2023 (Sunday).

So gather up your family and friends and come join us to "See the Nature, Feel the History"!